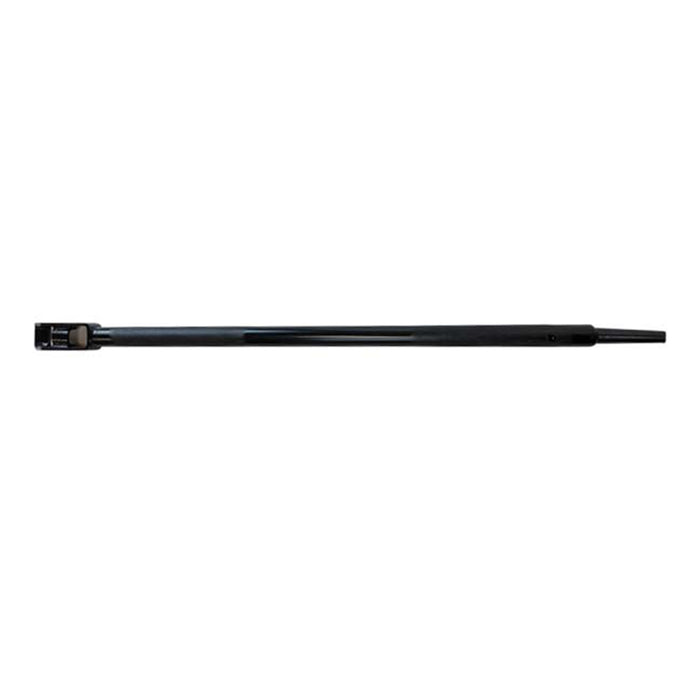 Painted Combination Winch Bar With Square Head
Original price
$16.78
-
Original price
$16.78
Length: 40″
Finish: Painted
To make your cargo securement job easier, the 40-inch long black Painted Combination Winch Bar with Square Head is designed with a tapered, heat-treated carbon steel mushroom nose tip for strength and safety. This mushroom tip prevents the bar from slipping out of the winch when you're tensioning the cargo, so your tie downs will be less time consuming and more efficient.
Weighing in at 6.5 Lbs. / 2.95 Kgs., our Painted Combination Winch Bar with Square Head comes with a painted finish that keeps the bar protected from rust and corrosion over time. Made with heat-treated materials for improved strength, the bar contains a knurled, non-slip handle and can be used to tension and release winches and load binders. It will remain as sturdy and strong as the day you received it. 
Built for efficiency and ease, Cargo Control Store's winch bars remain the standard for all your tie-down needs.
SHIPPING WITHIN 48 HOURS
Orders received after 11am Pacific will ship the next business day